Welcome to my website
This is the home of free recipes which I am delighted to share with you. I also occasionally post news and updates along with any blogs I think you may find useful. If, like me, you are passionate about cooking fuss free, simple and quick but extremely tasty food, then you will like my recipes and you will love my book Fress even more. Published in April 2017, it has consistently sat on Amazon as a best seller in the world foods category and has in excess of 100 positive reviews.
Click to learn more
I'm one busy lady. I cook, I travel and I raise children. I juggle life to the best of my ability and take whatever life throws at me. In short, I think I am addicted to stress. Life after MasterChef has been crazy but what a journey and it's still going.
I offer private dining and catering services for small, intimate dinner parties, to casual room-temperature style buffets. I can stay and serve or drop and love nothing more than feeding a crowd!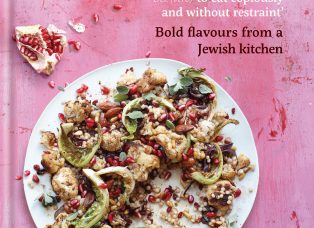 I could not be more proud of my new cookbook "Fress". From pen to print has felt like a long time and I have been eagerly waiting to share some of my most treasured and much-loved recipes with everyone.
---