Andong Style Braised Chicken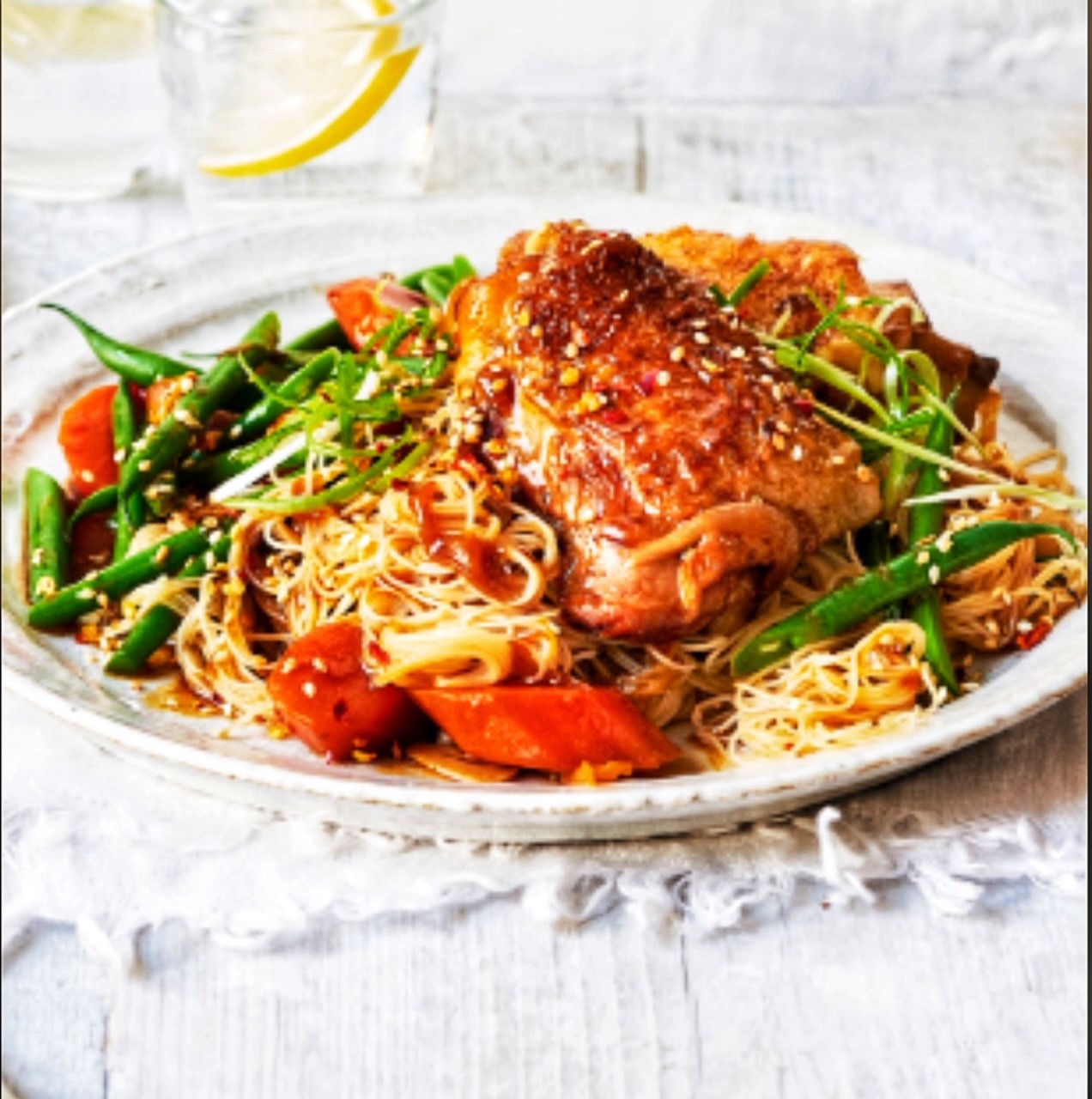 Waitrose Food is one of my favourite magazines for recipe inspiration. I'd cut this out a while back and stuck it on the fridge to remind me to cook it! It combines two of my all-time favourite ingredients; chicken and noodles. What could possibly be better!
---
Ingredients
---
Instructions
Put the chicken skin side down in a casserole dish, set on a cold hob and raise the heat to medium. Gently fry for 5 minutes, turning occasionally until the skin has started to colour. Remove from the pan and set aside.

Add the onion and carrots to the pan and fry gently for a few minutes, then add the ginger and garlic and fry for another minute until the onion has started to soften.

Return the chicken to the pan, skin side up, and pour over 400ml of water. Stir in the chilli flakes, Shaoxing wine, teriyaki and oyster sauces.

Bring to the boil then cover, reduce the heat and simmer gently for 20 minutes until the chicken is cooked through.

Meanwhile, put the rice noodles in a bowl and pour over enough boiling water to cover. Leave to soak for 5 minutes, then drain and rinse under cold water. Toss with some oil, drain on kitchen paper and set aside.

When the chicken is cooked, uncover the casserole, add the green beans, increase the heat to high and bubble for about 5 minutes, stirring occasionally until the sauce has reduced slightly and the beans are cooked.

Take off the heat, stir in the rice noodles, scatter over the salad onions and sesame seeds and serve with some extra chilli flakes if desired.