Porcini Mushroom & Beef Meatballs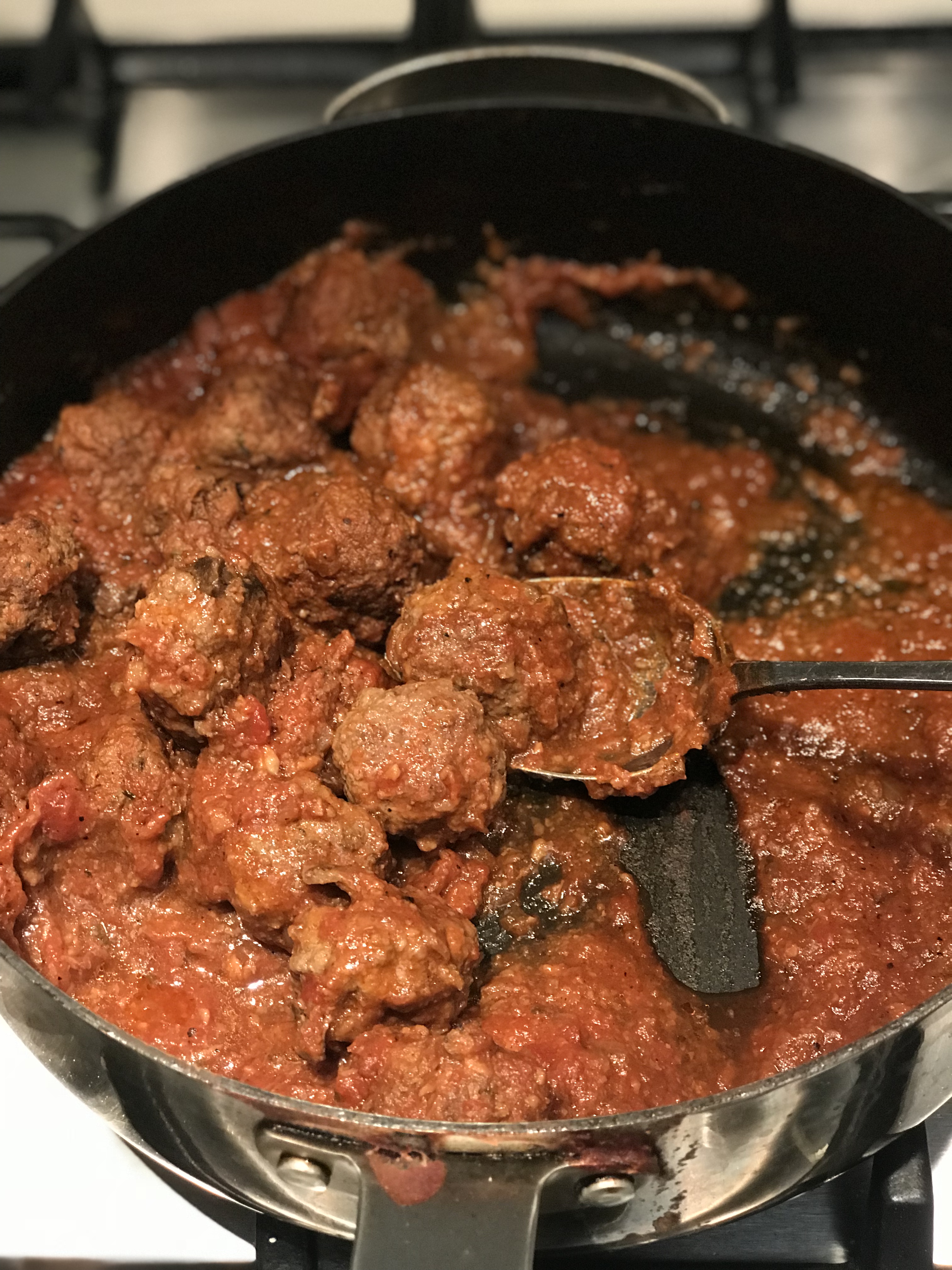 It's always an ongoing battle to get really good flavour out of food cooked with no fat. Most people are on some sort of diet, including me. Some weeks I am on Slimming World, other weeks I will go no carbs, or no eating after 6, or no chocolate….blah blah blah. BORING! Like most, I just want to eat really nice food and not wear the price of it on my bottom and thighs. I also don't want to be making multiple meals to satisfy the kids and husband. If they are going to eat what I eat, I need to be creative. This recipe is a twist on a Slimming World one and uses zero fat, or sugar and tastes really good. From start to finish, it's around 45 minutes and can be served with whatever carb (or no carb) of your choice. Optional fat to add would be a touch of grated cheese on top which only makes it better (of course).
---
Ingredients
---
Instructions
Soak the mushrooms in 300ml of boiling water for 20 minutes.

Spray a few squirts of frylight into a deep sided frying pan (preferably one with a lid). Add the onion, garlic and 3 tablespoons of water and cook gently for 5 minutes. Cover and cook on a low heat for a further 10 minutes.

Drain the porcini mushrooms and keep the liquid. Finely chop and add to the onions along with the thyme and chestnut mushrooms. Cook over a high heat for 5 minutes.

Add all but the remaining last tablespoon of the mushroom liquid (it will be gritty) to the pan continue to cook over a high heat until the liquid has gone.

Remove a third of the mushroom mixture to a bowl and set aside.

Add the passata, tin of tomatoes and salt and pepper and cook over a medium heat for around 10 minutes until its reduced slightly.

Meanwhile add the mince, egg, thyme, salt and pepper to a bowl (a magi mix will speed up this process) and mix together.

Add the reserved mushroom mixture and mix (pulse) again. Shape into meatballs.

spray some more frylight into a frying pan and brown the meatballs (in batches if necessary) until brown on all sides.

Add the basil, then blend the tomato sauce (or leave as is if you prefer it chunky.) Check for seasoning and add the sweetener if needed.

Add the meatballs to the sauce, cover and simmer for a further 10 minutes until cooked through.

Serve over rice or pasta (I like to serve over vermicelli for the kids) and add some grated cheese if desired.